Professional & ethical advice for every life stage
Everyone deserves the opportunity to optimise their financial position by engaging a professional financial adviser.
A knowledgeable, experienced financial adviser will help you identify smart ways to grow your wealth and achieve your financial aspirations no matter what stage of life you might be in.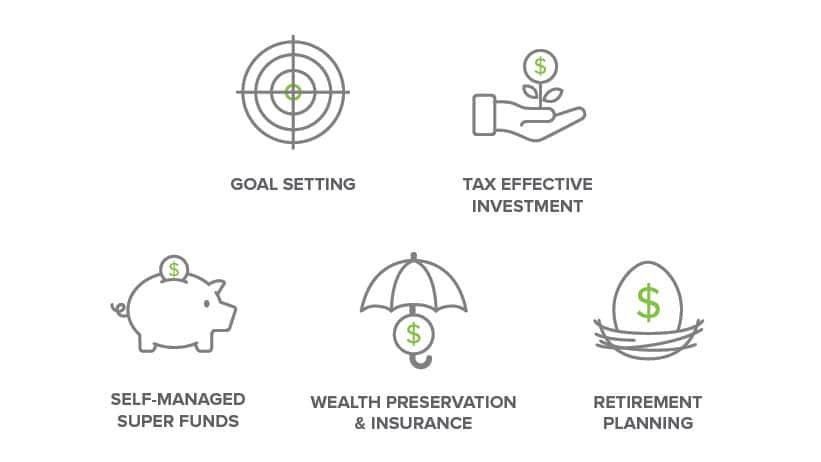 A proven advice process and transparent fees
We want you to experience the confidence that comes from seeking professional financial and investment advice. So we're committed to being open and transparent about our fees and what you can expect from our advice process.
The knowledge & advice you need to succeed
We know from experience the benefits of our advice will far exceed our annual advice fee, because at Highview, we are committed to developing a partnership with you that's built on trust and delivering value. The integrity of our financial planning advice is key to your financial success. Importantly, we listen and we advise. We encourage open minds and open lines of communication.
Step 1. Understanding your needs
Face to face 1 hour 'Discovery Meeting' with our experienced financial planner. We'll get to know you, identify issues and opportunities, and propose a way forward.
Typically, $180+GST – Get to know our experts and be sure our adviser is right for you. It's a small fee to pay before you commit to the next step.
Step 2. Developing a personal plan
Receive a personalised Statement of Advice detailing your current position and the recommended strategies for achieving your goals, whatever they may be.
Typically, $1,500+GST – $5,000+GST depending on the complexity of your situation and work involved.
Step 3. Implementing your personal plan
Once you accept our recommendations we'll set-up the agreed strategies on your behalf.
Generally, no charge.
Step 4. Ongoing advice service
Breathe easy knowing your Highview adviser will be with you every step of the way as life, financial markets and legislation changes. An adviser is like a coach, managing change and keeping you on track. We free up your time to spend on more important things like your family and friends.
Typically, $3,000+GST – $12,000+GST depending on agreed service level and complexity.
Take the next step today