SEMINAR: Introduction to Social Media & Digital Marketing for your Small Business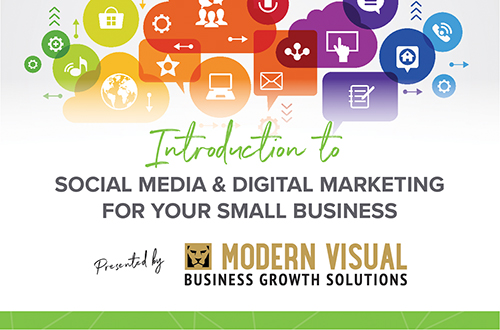 We are hosting a seminar on Tuesday 7th May @ Highview Accounting & Financial – 2 Codrington Street, Cranbourne.
Learn how to:
– GROW YOUR BUSINESS ONLINE and attract the right clients.
– The importance of HAVING A CREDIBLE AND TRUSTWORTHY BRAND.
– Which SOCIAL MEDIA PLATFORMS should you choose for your business.
– How to MEASURE YOUR DIGITAL MARKETING efforts.
– The key ingredients for a GOOD WEBSITE.
Proudly presented by Highview trusted specialist Luke Trewin, Founder and Director of Modern Visual.
RSVP to brodie@highview.com.au by 29th April 2019.