Congratulations to Nick McPhillips on his promotion to Partner!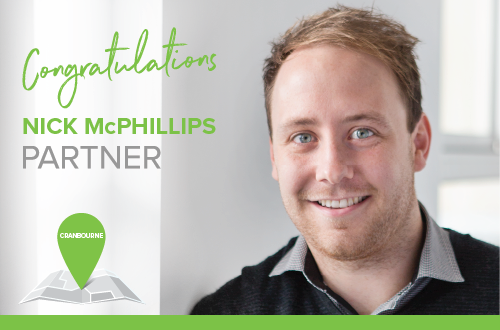 We are thrilled to announce Nick McPhillips' promotion to Partner, going from strength to strength as an integral part of the leadership team at Highview Cranbourne.
His mentor, Darren Crowther, is incredibly proud of Nick & excited for him to receive this well-earned formal recognition, "Becoming named Partner alongside myself & fellow Partners' Silvio Marinelli & Dave Sheahan was only a matter of time for Nick. Nick's determination towards bettering the Highview business & always improving on our client experience is unwavering. He is a fantastic leader & mentor within the business to many – & this doesn't just benefit our Accountants but also team members across our Administrative & specialist service areas. His career at Highview will always be bright & I'm super grateful I get to work alongside Nick & at the same time get to call him a mate."
Well done Nick, everyone across the #highviewfamily is super proud of you!
If you'd like to read more about Highview's newest Partner Nick McPhillips, read his BIO here, or check out his past amazing accolade being announced 'Winner of the Accountants Daily 30 Under 30 Awards 2019' here.