Why Everyone Should Have a Will
Estate Planning is not just for the wealthy!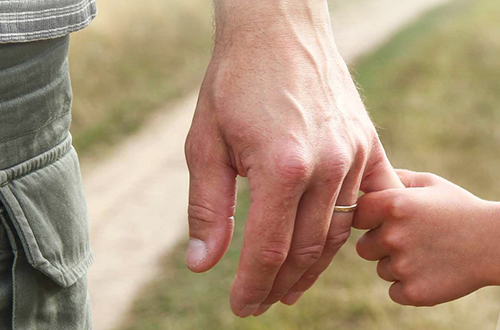 Having a will is arguably one of the most important things you can do for yourself and your family. Not only can a Will legally protect your loved ones and your assets, but it can also spell out exactly how you would like things handled after you have passed on. At Highview, we've seen simply too many cases end up messy and stressful simply because there's no will, it's not up-to-date or it's not legally binding. When Wills are not in place it can cause much distress. The heartbreak is not worth it. A death is heartbreak enough for all, so please, read this article and take action.
According to the Australian Bureau of Statistics, one Australian dies every 3 minutes and 13 seconds. It is an alarming statistic and it raises a lot of questions about what happens after someone passes away.
Everyone's situation is different and it is not one size fits all, however, here are some significant reasons why you should have a Will.
You can state who will benefit from your estate. If you should die without a Will, there is no guarantee that the people you would like to benefit from your hard work, will benefit from your estate.
If you have children, a Will allows you to make an informed decision about who should take care of them in the event of a death. Having a Will allows you to appoint the person you wish to raise your children. If you have adult children, you can clarify if you wish to hold their inheritance in a trust until they reach an age for them to release the inheritance.
De facto relationships. If you die without a Will, there is a possibility that your de facto partner may not automatically be entitled to your estate. You must seek advice to ensure you understand the best course of action to take to eliminate any disputes.
Minimise estate taxes. A Will which incorporates a testamentary trust may help minimise tax.
You decide the Executors who will handle your estate. Executors play the most important role with your estate, therefore, you will want to be sure the person who undertakes this role is honest, trustworthy, and organised. Your executor does not have to be a family member.
The cost to settle your estate may be significantly more than if you had a valid Will.
You can disinherit individuals who would otherwise stand to inherit. Because Wills specifically outlines how you would like your estate distributed, in the absence of a Will, your estate may benefit someone you did not intend to benefit.
It is important to understand that you are never too young to have a Will. Anyone over the age of 18 should consider having one and while it is possible to create a Will without involving lawyers or legal professionals, the potential for the Will to be disputed is higher. If you do not have a Will or you need to amend your Will, please ensure you speak with a lawyer or seek a referral from your Highview Financial Adviser to a lawyer that will give you comfort that your wishes will come true.
Our team at Highview have worked closely for many years and highly recommend the services of Sanin Pasagic and his team from Parkston Lawyers – so get in touch today.
Source: InterPrac Quarterly Insight 2021