Unfair Contract Terms Law Change: Does your business comply?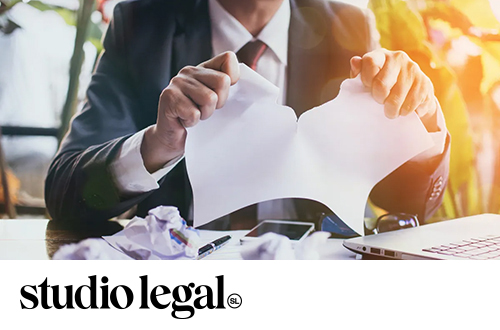 Written by Claire Smithson and Studio Legal Principal, Jennifer Tutty.
Our trusted professionals from Studio Legal have provided a clear summary that will be helpful for our clients and Australian businesses' to clearly understand this new law change, and subsequent compliance requirements.
As of 9 November 2023, the unfair contract terms regime changed in Australia. From this date, it is unlawful for businesses to include unfair contract terms in standard form contracts entered in to or renewed/varied, where one of the parties is a small business.
All businesses should have their standard form contracts reviewed to ensure compliance with the changes and to avoid the increased penalties for non-compliance.
To help, the team at Studio Legal have prepared below a summary of things you need to know about the regime, and actions that need to be taken.
Does this apply to you?
If your business is a small business or contracts with small businesses and uses standard form contracts for the supply of goods/service, sale or lease of land or supply of financial services or financial products – the changes might apply to your business.
Where you use a standard form contract and either party meet the following criteria, you will need to have your contracts reviewed to ensure they are compliant:
– You employ less than 100 people; or
– You have a turnover of less than $10million for the last financial year.
What is a standard form contract?
A standard form contract is commonly defined as a set of standard terms and conditions that are utilised on a repetitive bases to multiple people or businesses. These are some everyday examples of standard form contracts:
Service Agreements;
Subcontractor Agreements;
Supplier Agreements;
Membership T&C's;
Software licences; and
Leases.
Unfair contract terms
A contract term will be unfair if;
The term creates a significant imbalance in the parties' rights and obligations arising under the contract;
The term is not reasonably necessary to protect the legitimate interest of the party who would be advantaged by the terms; and
The term would cause detriment to a party if applied or relied on.
Examples of unfair contract terms include automatic renewal clauses include;
Automatic renewal clauses
Allows a party to unilaterally increase prices;
Allows a party to unilaterally vary the terms of the contract.
Allows only one party to terminate the contract early.
Business owners who fail to comply with the new regime are at risk of facing significant penalties.
Your next steps
If you are using a standard form contact and are either a small business or contracting with small businesses, you should get in touch with a lawyer to ensure that all your contracts are compliant under the new regime. Highview's trusted friends at Studio Legal help Australians run great businesses and can assist to review and edit your contracts to ensure compliance. Reach out to them if you have queries or require a meeting.
You can contact Studio Legal here:
T: (03) 9521 2128
E: hello@studiolegal.com.au
W: studiolegal.com.au
DISCLAIMER: The information in this article is of a general nature. It does not constitute formal legal advice and should not be relied on as such. Please see the full disclaimer terms on Studio Legal's website. Or contact Studio Legal directly if you are seeking advice about a specific legal matter.