The benefits of leveraging online meeting tools: Let's compare the Top 3.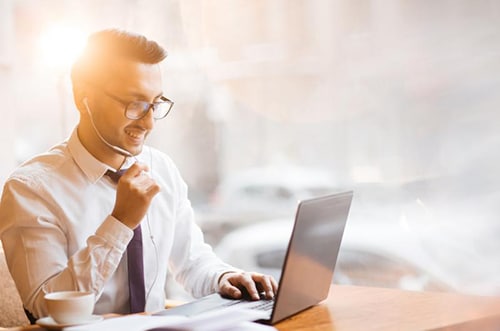 Our friends from Vanguard share the top 3 online meeting tools used by businesses to stay connected with their customers and / or clients during COVID-19.

Here's the details…

The Coronavirus is forcing many workers out of their offices for the very first time, and testing their abilities to work and support their clients from home. As we all embrace more digital ways of working, we wanted to share with you some readily available options to ensure you defectively stay in contact with your clients during these unprecedented times.
So how do we meet with prospective or existing clients during periods of social distancing? The easiest way is to use online meeting tools that, with in-built audio and video functionality, enable users to share their screens, poll attendees, to digitally whiteboard, and more. Advances in technology mean reliable tools have become much more accessible and affordable. At Vanguard we use Microsoft Teams, but there are other good services such as Zoom and GoToMeeting. About half of the industry currently uses some form of online meeting tool, and no doubt that figure will increase in the coming months.
Which one do you choose? The answer to this question is 'it depends'.
Online meeting tools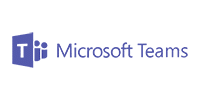 Company: Microsoft
Product: Teams
Link: https://products.office.com/en-au/microsoft-teams/group-chat-software

Microsoft Teams is tightly integrated with other Microsoft Office apps and included with Office 365 Business Premium and Essentials. A nice feature is the live captioning of conversations, which is helpful for clients that are hard of hearing. It integrates seamlessly with Outlook, has a great team messaging app and enhances collaboration.

Pros: Cost effective if you already use Office 365 Business; enriched communication; increased transparency; provides a seamless move to a digital workplace; reduces email volumes.

Cons: Difficult transition from Outlook; challenges regarding permission settings; overlaps with other Microsoft tools.
---
Company: Zoom Video Communications, Inc.
Product: Zoom
Link: https://zoom.us
Zoom is quick to set-up and has a nice transcript function, which is not only great for your records but also for your clients should they wish to review anything you discussed. They can also be translated into several different languages which may be beneficial to your clients. Security is built in using 256-bit encryption, and automated scheduling can be done from Gmail, Outlook, and iCal.

Pros: Video and audio quality; third-party integrations; access to in-depth support, such as live help, online chat, phone support, FAQs, help articles and video tutorials.

Cons: Since you pay by the host it can get expensive for larger teams; large strain on CPU resources; unconventional user interface.

---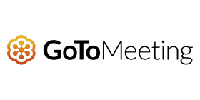 Company: LogMeIn Inc.
Product: GoToMeeting
Link: https://www.gotomeeting.com
GoToMeeting is known for its simple user interface. It's mobile friendly, you can easily set up and start a conference right from your phone. The apps are intuitive and available for both Android and iOS. Commuter mode provides distraction-free conferences, data savings and crystal-clear conversations, even on a poor mobile network.

Pros: Simplicity; customisation allows businesses to add their logo; integrates with multiple operating systems; allows users to have full control over the equipment of a client.

Cons: Limited chat functionality; requires a fast and stable internet connection (outside of commuter mode); quality of the equipment used matters, which isn't likely to be a problem for businesses but may be for your clients.
How much do they cost?
Each have a limited free option and you should take advantage and trial the different services within your office before choosing the right one for your business.

Microsoft Teams is the most affordable option starting at $6.90 per user, per month. This is part of Office 365 Business Essentials, which also includes OneDrive, Exchange and SharePoint. Increasing to $17.20 per month for Office 365 Business Premium also includes the Office apps. If you already use Office 365 Business or are planning to do so soon, this will be an economical option.

Zoom offers a generous free option but limits group meetings to 40 minutes. The Pro option costs $20.99 per user, per month, and the Business and Enterprise options cost $27.99 per user, per month (minimum 10 users for Business and 50 users for Enterprise).

GoToMeeting offers a 14-day free trial period. Afterwards you'll pay $17.33 per user, per month for the Professional version and $23.08 per user, per month for the Business version. There is also an Enterprise option available upon request.

Which option you choose depends of the level of features you require. The service could open you up to entirely new markets of clients and assist you to retain clients that move interstate or even overseas. Most importantly, it won't cost your clients anything to use. Please note that prices are subject to change.
What do my clients need to participate?
In most cases you only need a computer, tablet or mobile device equipped with a camera, microphone, meeting software, an internet connection, an agenda, and you have an online meeting. When you schedule a meeting with a client, they will be provided with a link allowing them to download the required software free of charge.
How do you deal with clients that have an aversion to technology?
The Coronavirus is pushing technophobe colleagues to embrace more digital working, but that doesn't mean all your clients will. Some will always prefer a phone call, and that's fine. Just record their preferences in your customer database so you support your clients according to their preferences.

Strategies to improve uptake include offering to set up your clients and showing them how to use the service. Provide training, explain the benefits, monitor the success and, most importantly, ask your clients how it could be improved.

Getting started
There's also a range of videos from the service providers to help get you and your clients started:
Microsoft Teams
Getting started: https://support.office.com/en-us/article/microsoft-teams-video-training-4f108e54-240b-4351-8084-b1089f0d21d7
Joining a meeting: https://support.office.com/en-us/article/join-a-teams-meeting-078e9868-f1aa-4414-8bb9-ee88e9236ee4
Zoom
Getting started: https://www.youtube.com/watch?v=qsy2Ph6kSf8
Joining a meeting: https://www.youtube.com/watch?v=hIkCmbvAHQQ&feature=youtu.be
GoToMeeting
Getting started: https://www.youtube.com/watch?v=6gXL4T8Aa3Q
Joining a meeting: https://www.youtube.com/watch?v=95dRdnMMgbQ
If you have any questions or would like to share the great services that your practices use, please get in touch.

Remember that working from home can become isolating, so check in with your colleagues regularly. We're living through interesting times and they may well change the workplace forever!
Source: vanguard.com.au