Super Guarantee to increase from 9.5% to 10% on 1st July 2021.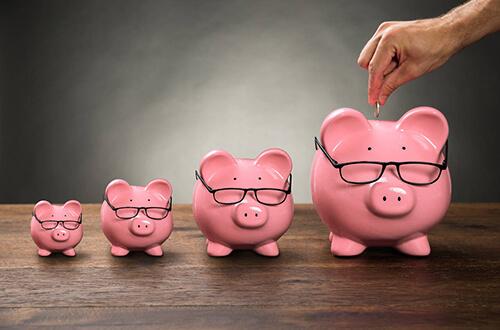 The proportion of wages that employers must contribute to their workers' superannuation is legislated to increase half a per cent a year before reaching a final value of 12% by 2025, with the next increase to 10% due on 1st July 2021. This should be considered in part, a wage increase.
What this means for Small Business

If you have employees, you will need to ensure your payroll and accounting systems are updated to incorporate the increase to the super rate.
If you need help to work out how much super you need to pay for your employees after 1 July, you can use the helpful ATO super guarantee contributions calculator.
Let's go into further detail…

The superannuation guarantee is paid in addition to base salary. For example, if an employee's contract is $60,000 plus super, as an employer you will pay a gross income of $60,000 to the employee (less personal income tax withheld) and then make an additional $5,700 superannuation guarantee (or 9.5% of the base salary) to the superannuation fund. This worker's total income (salary plus super contribution) is $65,700.
In this instance when the superannuation guarantee increases to 10%, an employee's base income does not change. The employer will be required to make an additional $300 contribution to the employee's superannuation fund (a total of $6,000). The worker's total income is now $66,000.
Further to this, an employee on a minimum award wage cannot be paid less than the minimum rate already being paid so therefore the SG at 10% is to be calculated on top of and without reduction to the original base amount.
Another factor to consider is if the employment agreement or other industrial relations instrument permits it, the components of an employee's salary package can be altered to increase the SG to 10% and reduce the gross pay (before tax). It would be recommended reviewing the appropriate agreements and seek appropriate HR advice.
When the compulsory SG contribution level is increased a business will need to adjust their payroll systems to pay the increased amount of super. If they don't pay the correct rate of SG into employees' super accounts by the quarterly due date, they may have to pay the Superannuation Guarantee Charge (SGC).
Manage Cash Flow

With the increase in compulsory super contributions coming out of the same business budget as wages and all other on-costs such as workers compensation, payroll tax, PAYG and superannuation it's important to plan ahead each year to ensure you are able to afford the ongoing costs of superannuation increases.
This pending increase and all future increases should be built into your business budget and be considered part of wage increases over time. Best practice is that it is better to overestimate than underestimate.
Summary
Every employer's obligation to pay superannuation will increase as of 1st July 2021. This is an increase cost to business, that must be considered for cashflow and budgeting purposes.

Got further questions?
If you have concerns or further queries regarding your current payroll system you can contact one of our friendly Bookkeepers at Highview on (03) 59901 000.
Source: Australian Taxation Office