STP data sharing set to increase scrutiny on employee work rights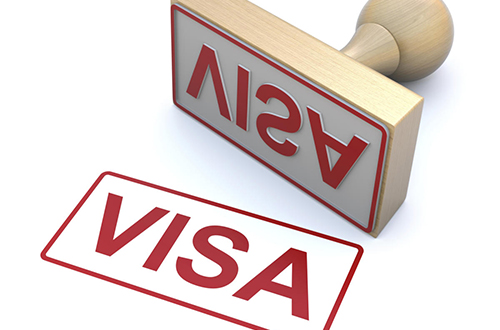 The advent of Single Touch Payroll will mean employers will have to pay close attention to the compliance obligations of their visa-holding workforce as the ATO begins to share data, says Matt Paff, technology consultant from vSure.
With Single Touch Payroll now in full swing, Matt Paff, general manager of work rights and visa compliance technology company vSure, says businesses are now under scrutiny to ensure their employees' visas and work rights are in order.
"There has been an obligation on behalf of every business in Australia since 2013 to check the work rights of all their staff, but the reality is that it hasn't been happening because a lot of people haven't been aware of the obligation and there has been very little enforcement because the Department of Home Affairs hasn't had the resources," Mr Paff said.
"What STP has done is effectively automated the ability of Home Affairs to manage compliance because of the data-sharing program where the ATO has flagged three departments initially that they will share STP data with, including Centrelink, Human Services and Home Affairs." As an extension to their work in helping clients deal with the rollout of STP, Mr Paff believes accountants will need to brief their clients on the far-reaching impact of the ATO's data-sharing program with the Department of Home Affairs.
The changes have seen a surge in demand for work right validation, with Mr Paff reporting a 400 per cent growth for vSure's customer base last fiscal year.
Buoyed by this, Mr Paff has acquired vSure together with an investor group led by Bruce Carr, with founder Mark Webster to remain as a minority shareholder and adviser.
"This new investment will fuel an ambitious program of enterprise-level expansion, while enabling further innovation and growth within our API and partnerships area," Mr Paff said. "vSure's platform is already integrated into many of the big-name HR and payroll solutions in Australia and now we're aiming to take on the rest."
Mr Paff acknowledges there is a growing sense of app fatigue among the business community and will look to work with payroll and HR providers to integrate the product seamlessly. "The crossover to accounting starts to come in around payroll, but also the fact that accountants are advisers on compliance for business and, as trusted advisers, this will be an extension of the work they are doing around STP," Mr Paff said.
"We continue to find more use cases for our commercial-grade visa checks API and have welcomed partners across fintech, identity verification, higher education, HR tech, agtech and many more. At the same time, we've taken on Australia's leading retailers, hospitality companies, recruitment and labour hire firms, agriculture and food production businesses as direct customers."
Source: https://www.accountantsdaily.com.au/business/