Pay your invoice online – anytime!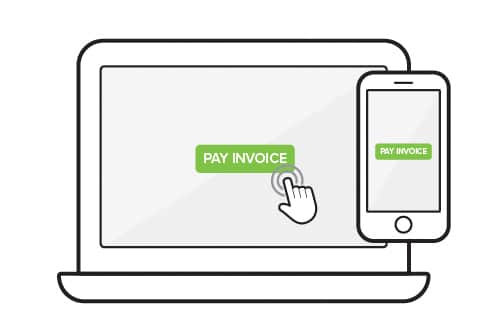 Just this month we've introduced our new online payment platform.
Yes, you heard us right – Highview clients can now pay their Highview invoice anytime, anywhere, via our website.
We have three secure payment options when settling your Highview invoice online using our simple & easy to use payment gateway, powered by QuickFee.
The process is simple.
STEP 1: Go to our website www.highview.com.au
STEP 2: Click on the green 'Pay Invoice' button top right of the website.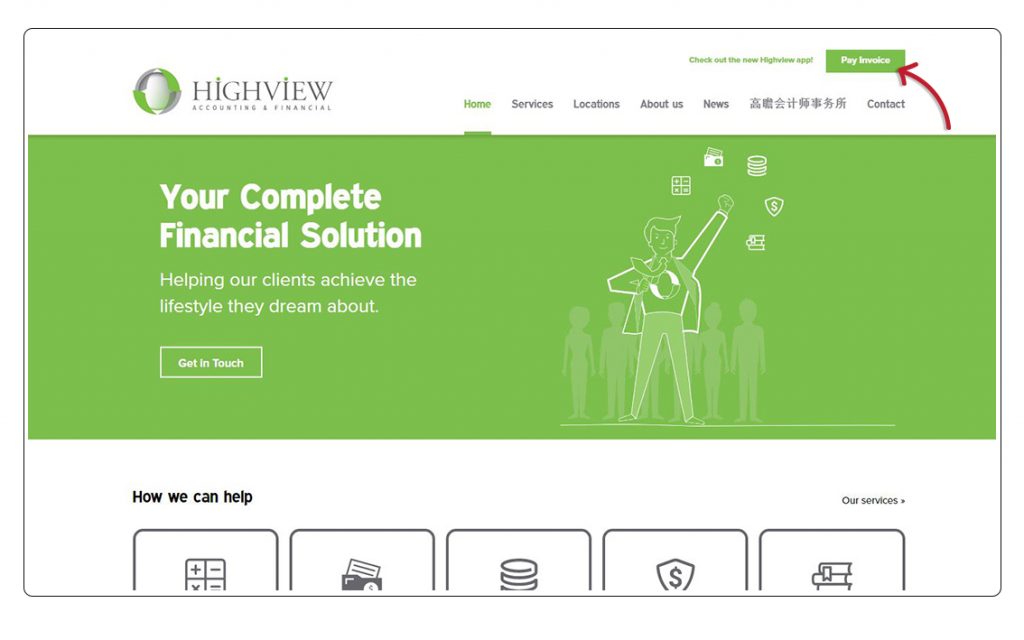 STEP 3: Select 'your office' in the drop-down menu.
STEP 4: Click 'Pay Invoice' to proceed.
Here, you will be directed to the QuickFee secure online payment gateway to process your payment via your payment method of choice.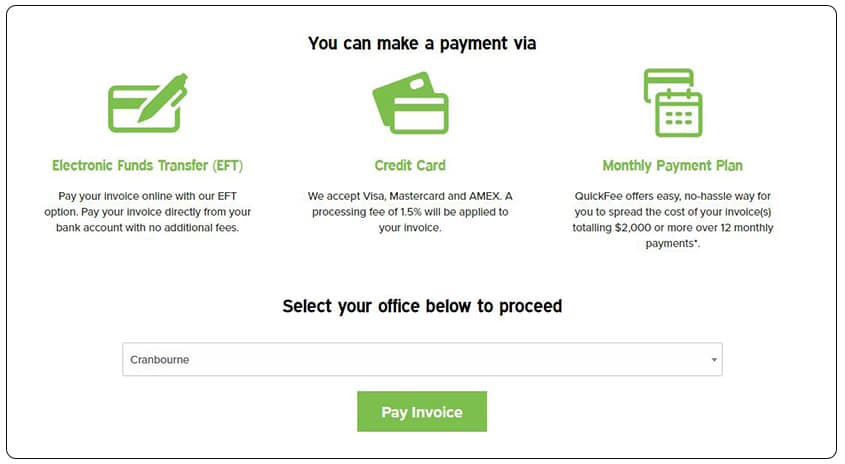 STEP 5: Enter your invoice details.
To process your payment all you need is the three below details provided on your Highview invoice:
– Client Code
– Invoice Amount
– Invoice Number
STEP 6: Choose your payment method & follow the prompts to complete secure payment.
It's that easy!
Please note: Your bank statement will reference 'QuickFee' not 'Highview'.
Need more time to pay?

Utilising the QuickFee platform, we can now offer our clients a Monthly Payment Plan.
Keep working capital in your business for other purposes
Ease your cashflow
No formal application process
Convenient monthly instalments
Tax deductible credit charges
Online acceptance
Interest applies. No early payout/termination fees.
If you think a Monthly Payment Plan could help you, select this method of payment on our website & begin the simple application process.
For any further queries contact your local office:

Cranbourne: 03 5990 1000
Prahran: 03 9529 1566
Mornington: 03 5911 2100
Ringwood: 03 8899 9797