Our COVIDSafe initiatives.
New COVIDSafe Appointment Process
Highview Accounting & Financial is committed to the overall health and well-being of our clients and team during these unprecedented times. We are making necessary adjustments to the way our business operates to continue to provide you the safest levels of service. The safety of our clients and employees remains our number one priority, therefore, we have updated our in-office appointment process as detailed below. This process is in line with the Victorian Government COVIDSafe Plan for Victorian Businesses.
Please take the time to review this new process and our further COVIDSafe initiatives prior to visiting our offices.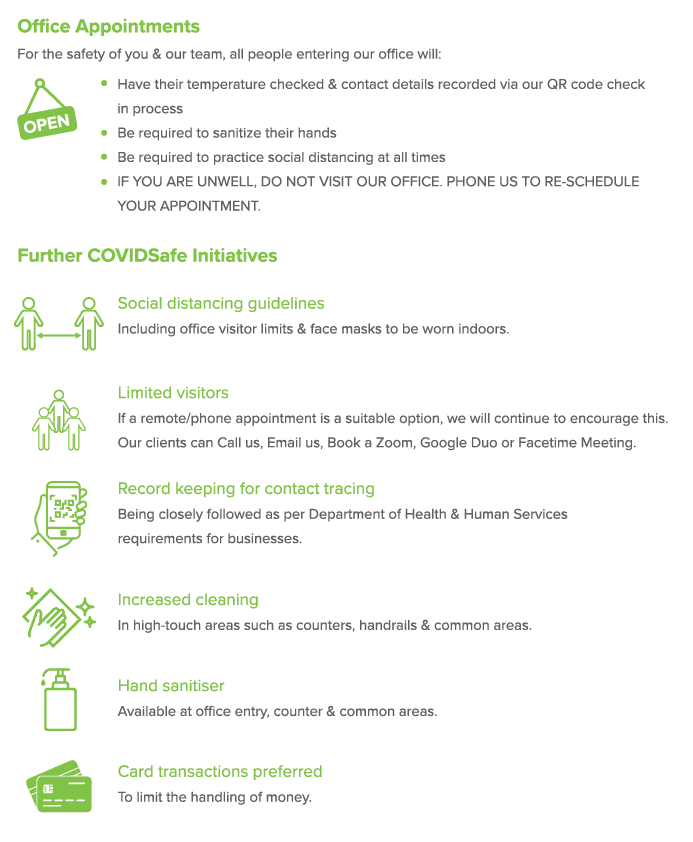 Should you have any questions, please speak with our friendly receptionists.