More businesses eligible for recovery loans up to $5m.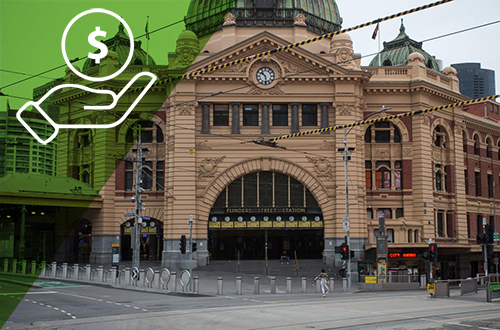 The government has dropped criteria for its SME Recovery Loan Scheme, meaning more businesses with a turnover up to $250 million can have access.
The federal government has thrown extra support at businesses by announcing expanded criteria under which they can access the SME Loan Recovery Scheme.
Previously, it was only available to those who had received JobKeeper in the March quarter of 2021, or flood-affected businesses. Now businesses who have a turnover of less than $250 million will be able to access loans of up to $5 million over a term of up to 10 years to deal with the impact of COVID-19.
The loans can be used for a range of business purposes or to refinance debt and will become available through participating lenders until 31 December. Other features include:
• Government guarantee for 80% of the loan amount.
• Lenders can offer borrowers a repayment holiday of up to 24 months.
• Loans can be either unsecured or secured (excluding residential property).
In an op-ed published Wednesday (25 August), Treasurer Josh Frydenberg said uncertainty is creating not just an economic cost but taking a toll on the health of business owners and their staff.
"Conscious of this burden, the Morrison government has deployed unprecedented levels of economic support," the Treasurer said.
Meanwhile, the move was welcomed by bank lenders, who also voiced support for smaller businesses suffering under current restrictions.
"Many small businesses across Australia are continuing to do it tough due the impact of extended lockdowns and border closures. The SME Recovery Loans are a good option for businesses who need additional capital at this time and expanding the eligibility criteria is a positive step," said NAB Group executive, business and private bank, Andrew Irvine in a statement.
"As Australia's largest business bank, we remain ready to support our customers that need help. We have thousands of bankers around the country ready to help our customers get through this."
Westpac CEO Peter King called it an "important initiative".
"We encourage any business customers worried about their finances to give us a call so we can work through what help may be available for them," Mr King said.
CBA's Group executive, business banking, Mike Vacy-Lyle, said: "Many require access to credit to help them through this period, and the expansion of the SME Loan Recovery Scheme is an excellent initiative to ensure that more businesses will be able to access business lending at low rates and on flexible terms."
If you want to know more about this scheme or eligibility criteria you can contact the Government's SME Recovery Loan Scheme website directly here.
Source: MyBusiness.com.au