Insurance for the building & construction sector – Make the most of our FREE INSURANCE REVIEW with Zoe.

What are the key risks in the building and construction industry?
Construction projects involve multiple stakeholders and are often undertaken on challenging sites. Construction businesses must often manage changes to scope or orders, poorly written contracts and specifications and complex project management issues. They may need to deal with labour and materials
shortages, or theft of tools and materials.

Subcontractors and suppliers can provide extra stress for construction firms, as can the rising number of extreme weather events. What's more, cybercrime is an emerging threat to construction businesses, which often use insecure connections from mobile workplaces, and share files and data with stakeholders outside the business.

Who should consider insurance?
Whether you're an owner builder, a contractor or a large construction company, you'll need a range of insurance covers to safeguard your workers, building and equipment.
What insurance should you take out – and what can it cover?
Insurance can protect you and your employees onsite, on the way to work and in your office.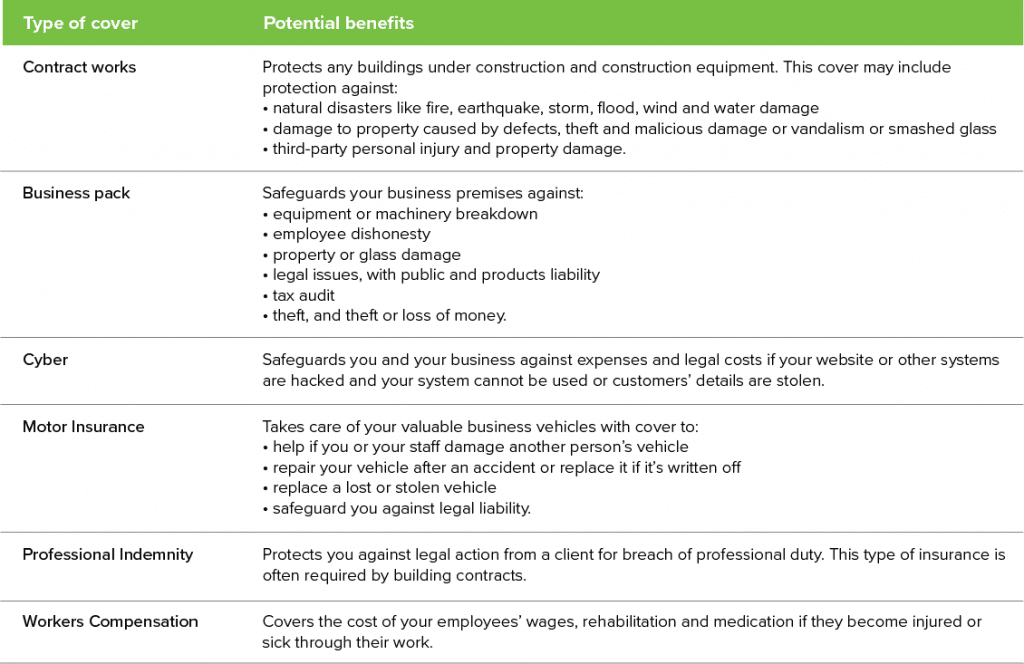 What usually isn't covered?
Exclusions, the excess you need to pay and limits of liability can vary greatly depending on your insurer and the requirements of your business.
Case Study
Rick has a small construction business, which employs subcontractors from time to time. As his usual plumber was unavailable for a job renovating a home, Rick employed a plumber recommended from a friend. Unfortunately, the plumber did a careless job and a pipe burst overnight, flooding the building and causing extensive damage to the half-completed renovations. Rick successfully claimed on his contract works, which covered the cost of the labour and materials to rectify the damage.
Don't take any risks.
Contact Highview today for a Free, No Obligation Insurance Review with our Principal Insurance Broker, Zoe Munro on (03) 5990 1000. We want to ensure our clients are adequately covered – you've got nothing to lose. Contact Zoe today.

Source: Steadfast
Disclaimer: Highview Insurance Brokers Pty Ltd (ABN: 82 611 349 243 / ACN: 611 349 243) trading as Highview Accounting & Financial is a Corporate Authorised Representative (CAR No. 1252401) of McLardy McShane Partners Pty Ltd (AFSL No. 232987).