How to deal with staff pilfering from your construction site.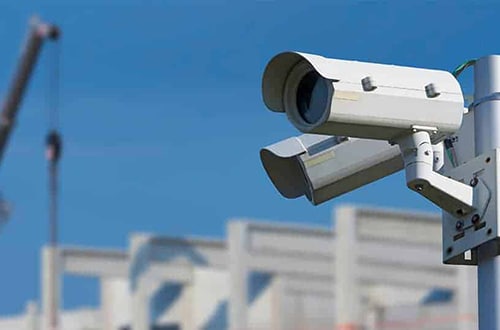 Thefts from Australian construction sites are disturbingly common and accounts for around $1 billion in costs worldwide.
Not to mention less than 25% of stolen equipment is recovered. Even if police find the stolen equipment, they have little chance of identifying it's yours. It's easy to rebirth or sell second-hand equipment or machinery because there's no nationally consistent identification system. Police also tend to list the crime as 'general property theft'. That's another reason the figures are fuzzy when it comes to the total dollar value of theft from construction sites.
This is what we do know. High-cost machinery theft alone from such sites costs $650 million annually in Australia. Meanwhile, about $140 million of plant equipment is stolen from construction sites each year, according to the Construction and Mining Equipment Industry Group. Add to that stolen building materials, including copper and metal, and the figure balloons.
If you're not reporting or lodging claims for thefts, you're paying for it in time, replacement costs, and disruption to your schedule. If you do claim, though, your insurance premiums could increase.
Here are four tactics to reduce the risks, including if it's an insider job.
Controlling inside threats
Set your rules and make no distinction about pilfering – that's also stealing. However, if you don't mind your staff taking leftovers or scrap, be explicit on how and where you draw the line. Savvy builders set out clearly and early the consequences of theft from their businesses. At induction, staff and subbies should read your theft-prevention policy and sign to confirm that before they start working for you. Follow these rules to the letter, so everyone knows you're serious.
Consider tallying what theft costs your business and sharing updates of that figure with your staff and subcontractors. Use it as a lead-in to remind them periodically of your theft-prevention policy. Also, offer a way for your staff and subbies to report others' thieving and do it in a way that doesn't sound like you distrust everyone.
Lock and secure equipment when not in use to reduce the temptation for theft. After hours, you might opt for security guard patrols, a guard dog. Secure your site with tamper-proof fencing and night-time lighting.
Getting tech on your side
Don't be a soft target – use tech to protect. Motion-detection cameras can alert you via your mobile phone who's on-site and when, leaving you to ask why.
Geo-fencing will set up a virtual fence around the area you set, and, if you have GPS tracking in your plant, you'll know what moves when in real-time. Ideally, the equipment will have an internal and back-up battery so even if it's switched off, it will relay information.
If you have several pieces of equipment that use the same key, consider an online register to show who has them. Better still, some construction machines have an inbuilt electronic keypad, which helps prevent theft through immobilisation or from unqualified operators using them.
Keeping better records
Online tech will also help you improve how you set up and maintain your equipment and plant register. You'll need regular photographs of your inventory, showing or noting serial numbers and distinguishing features such as wear. Upload these to an online cloud-based database so that you can access it anywhere and anytime. Brand your equipment. For handy evidence, get in the habit of taking photos of your site at the end of every workday, then check those images when you next arrive.
Records will also help with scheduling just-in-time delivery of building materials and track their movement from then on.
Having the right insurance
You've got plenty of insurance options as well to manage the risks in your construction business when it comes to theft. They can cover tools, plant, equipment, loss or damage of property, vehicle and heavy machinery, etc. We can guide you on minimising your risks as well as protecting your business with tailored insurance.
GET IN TOUCH:
If you'd like to discuss your Insurance needs please contact our in-house Insurance expert Zoe Munro via email zoe@highview.com.au & she'll be in touch!
This content is created and provided by Finnigan Investments (Australia) Pty Ltd trading as OneAffiniti on behalf of Stewart Insurance Group Pty Ltd, and is for commercial purposes.