Housing Affordability to Improve?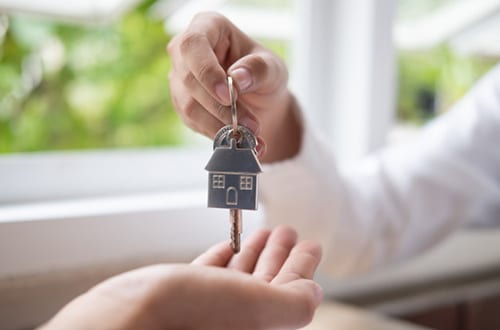 The long-lasting impacts of COVID-19 on the economy might be able to make the housing market more affordable, said Shane Oliver, chief economist at AMP.
In his latest think piece in AMP Insights, Oliver enumerated three reasons why it is likely for the COVID-19 outbreak to change the dynamics of cyclical fluctuations and the poor affordability of the housing markets.
"Past experience would suggest that this may be just another cyclical downturn, and once coronavirus comes under control and the economy rebounds, it will be back to normal with poor affordability. However, the coronavirus shock has the potential to change this for three reasons," he said.
One of the main reasons is the impact of the outbreak on the economy, particularly on unemployment. Oliver said some industries, like tourism and travel, would likely struggle to bounce back while others would likely go "digital" to accelerate cost savings.
"All of which will mean a long tail of unemployment.," he said.
In fact, market expectations point to a 10% unemployment rate by the end of the year, declining to 9% by the end of 2021.
"This will likely result in more forced property sales and act as a drag on home prices, as income support measures and the bank payment holiday wind down," he said.
The slowdown in immigration is another factor that would have a long-lasting impact on prices. Oliver said the population growth for the financial year 2020 to 2021 will take a huge hit from the recent travel bans. It is projected that the population over the period will grow by just 0.7%, the lowest since 1917.
As a result of this muted population gain, the underlying demand for homes will decrease to around 120,000, down from last year's 200,000. This could indicate an impending oversupply of dwellings, triggering a reversal of the undersupply that has been pushing prices up since 2015.
"Of course, if this is just for a year, it wouldn't have much lasting impact. And the return of expat Australians may provide a short-term offset," Oliver said. "But with unemployment likely to remain high for some time, it will be hard politically for the government to quickly ramp up immigration to previous levels, even once it is safe to do so from a coronavirus perspective."
The work-from-home trend will also have a huge contribution to "fixing" the affordability issues in the housing market. Oliver believes that this trend will change what Australians are looking for in a home, with many preferring to get dwellings with more rooms rather than apartments.
This, Oliver believes, will dampen the demand for apartments close to CBD and will shift the focus of buyers to regional centres.
"All of which could break down the dominance of the city with its expensive property. This would turn the trend of recent decades favouring more condensed living close to the city on its head," he said.
Still, Oliver thinks a property crash would not be good for the economy, as it could trigger wealth effects. However, muted growth in property prices would bode well for housing affordability.
"We are still fighting the war against coronavirus but it's likely, as we have seen with various shocks in the past, we will get over it, and go back to something more normal. But not everything will go back to normal," he said.
What's the impact so far?
Figures from CoreLogic show that house prices declined by 0.6% in July. However, prices are still 7.1% higher than they were a year ago.
Tim Lawless, head of research at CoreLogic, said house prices appear to remain resilient amid the COVID-19 outbreak. In fact, the impact of the outbreak on housing values seems controlled, with the national index falling by only 1.6% since the recent high in April.
"Record-low interest rates, government support and loan repayment holidays for distressed borrowers have helped to insulate the housing market from a more significant downturn," he said. However, challenges remain in the foreseeable future, given the expected moderation of several support schemes. These factors will further test the market's resilience, Reardon said.
"The extent to which this causes additional downwards pressure on home prices depends on how the Australian economy is travelling at that time. Further virus outbreaks present a clear and present danger to the depth and length of the recession, and the performance of the housing market," Lawless said.
A report from PRD Real Estate shows the solid position of regional areas. In fact, regional housing markets, on average, reported a 3.4% growth in median prices over the first six months of 2020, with Tasmania leading the gains at 9.8%.
If you've got property tax questions or concerns, speak with your Highview accountant. We're here to help.
Source: Article written by Gerv Tacadena for Your Investment Property Magazine August 2020.