Tips & Tricks

30 Day Money Savings Challenge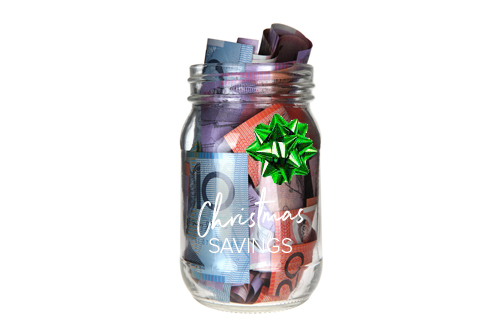 Do you want a simple but effective way to save money quickly for Christmas? Start this easy 30 Day Money Savings Challenge today.
This challenge is perfect for you if you have a difficult time saving money, or live on a lower income but would still like to save money.
To make the challenge more fun, we use a jar however, if it's easier for you to transfer money to a separate savings account that will be just as effective. The ultimate goal is to save money so do whatever works best for you.
To Begin:
Grab a jar or container that you can use to put your money in. Feel free to decorate it as you wish.
Every day pick one amount from this print out, it doesn't matter if it's $14 or $5.
Add that amount of money to the jar and cross off that day to keep track.
It's as simple as that. After 30 days, you will have saved $250 just in time for the Christmas holidays.
Some Quick Tips:
You may find that it's easier to add bigger amounts at the beginning of the week or after you get paid and save the smaller amounts until the end of the week.
Make it a habit to add your money to the jar in the morning. If you end up waiting until after work or later in the day. You may not have as much money to add to the jar.
If you are having a hard time finding the extra cash to save each day, here are a few suggestions:
Instead of buying coffee on your way to work, make it at home.
Meal plan to save money on your grocery budget.
Pack your lunch instead of buying it.
Skip eating out after work.