Highview named in the nation's best accounting firms 2020!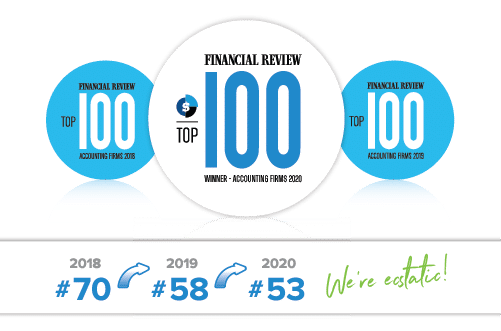 Three years running Highview is named in the Australian Financial Review Top 100 Accounting Firms – and this year we've jumped a further 5 places up the list!
We're incredibly proud to be among this list, a list which features to benchmark accounting firms of all kinds, as well as highlight the richness and diversity of the accounting profession.
To view the full Australian Financial Review article & Top 100 List click here. (Please note: you must have an AFR subscription to access.)
Achievements like these are not possible without the dedication of our team and support of our wonderful clients and community.
The Top 100 Accounting Firms 2020 data is based on information supplied by Australian firms who elect to participate. The rankings are based on a total revenue figure.