FOUR YEARS STRONG! Highview named in the nation's best Accounting Firms 2021!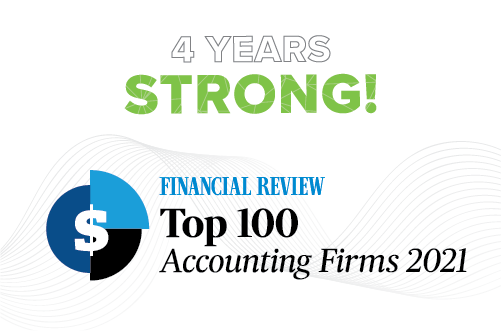 The Australian Financial Review Top 100 Accounting Firms have been announced for 2021 – and we've made it in again – four years strong!
We're incredibly proud to be among this list, a list which features to benchmark accounting firms of all kinds, as well as highlight the richness and diversity of the accounting profession.
We owe this recognition to the hard work and dedication made by our incredible team, a team who despite such a challenging year, have proven that nothing can hold them back from delivering the best results possible for our clients, our community and our business. To say that we are proud is an understatement.
To view the full Australian Financial Review article & Top 100 2021 List click here. (Please note: you must have an AFR subscription to access this link.)
Thank you to all who've supported Highview while we've worked to the best of our ability remotely during the pandemic. It's uplifting to achieve a result like this – especially as we make our way out of lockdown in Melbourne. This recognition boosts motivation within our team even further to keep up the high level of service and professionalism that our core business believes in.
CHEERS TO FOUR YEARS STRONG!
#HighviewFamily