Food for Thought: After COVID-19, then what?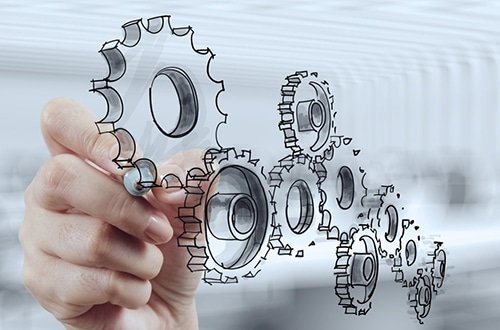 As the coronavirus pandemic continues to unfold, Brodie Crowther, Highview's Marketing Manager shares her experiences so far and adds some thoughts on what things will be like after the crisis in the marketing realm. Take a read…
One of the key shifts that will outlive COVID-19 is the manner in which businesses and customers engage. No longer will a business be bound or defined by bricks and mortar. It's been seven + months since the COVID-19 pandemic struck Australia, bringing with it unprecedented disruption to the way marketers take and support their brands in market.
What has COVID-19 changed things for the better or for the worse?
The transition to doing everything over video conferencing has meant a complete pivot in activities from live to virtual. But really, the answer to this question continues to change daily. While being forced to embrace disequilibrium literally overnight, it has helped many of us reconnect with the basics resulting in a lot of empathy in both our personal and professional lives. The pandemic has also made us more creative and agile in the planning and execution of projects and campaigns.
There is no denying the pressure on one's mental state and this is an area which needs constant monitoring through open and transparent communication. At Highview, our daily stand-ups and banter between teams has helped us rally around each other fostering a culture that is resilient and one that still means business – being physically distant has been challenging, but we've kept up the connections well. No doubt though, I'm keen to get back into the office to re-charge the in-office jokes!
How has COVID-19 disrupted the 2020 plans?
Covid-19 has placed a huge spanner in the works for many, and the accounting industry is no exception. From state-wide events being cancelled, to local events adapting in record-speed to shift all content to a virtual, digital experience – it's been fascinating watching how quickly we have all adjusted.
Despite the 'work-from-home fatigue', the COVID-19 disruption has forced many of us to react and adapt – for the better. We've been forced to become more focused, more strategy lead, propelling us to discover more, learn more and create a smarter future. With such disruption across marketing campaigns, consumer behaviours, and drastic changes to our very own personal lives and habits, we've reset for the future– and will ensure these disruptions act as a learning curve, not a hindrance.
What does normal look like now?
When markets experience a major shake-up, the old order is thrown into disarray. New opportunities, new contenders and new leaders inevitably emerge. This is what we are beginning to see now. Within our industry and among our clients. The realisation that nobody owns the customer, but someone always owns the moment, signals a fundamental change in the way businesses operate. Businesses that thrive in this environment will be those who focus on knowing what their customers desire and who innovate to deliver it, even before the customer is aware of the need!
Article written by Brodie Crowther, Marketing Manager, Highview Accounting & Financial.
Source: MyBusiness.com.au/Marketing
Source: Momentum Media