Federal Government reveals three-stage plan to reset economy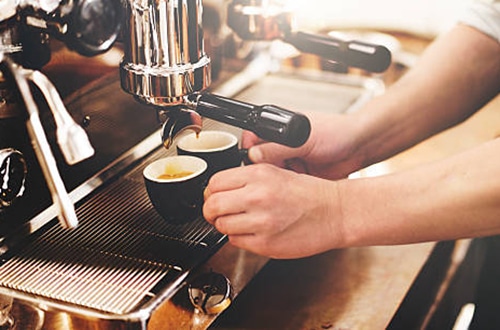 After much anticipation and hype from the media over the course of the week, the National Cabinet has provided a light at the end of the tunnel with a three-stage plan to support a COVID safe economy to reopen for July. Acknowledging this is still a complex and evolving environment, the focus is on resetting our economy for growth in this new environment. Treasury says up to 850,000 jobs will be restored through this process.
Each stage is anticipated to take four weeks to allow health authorities to assess the impact of the easing and to protect against the second wave of COVID-19 infections. Importantly, businesses will be required to enact a COVID safe plan.
Stage 1: COVID safe reopening commences with physical distancing and hygiene
Gatherings of up to 10 people allowed, and up to five guests in your home.
Working from home if it suits you and your employer.
Schools, libraries and playgrounds to reopen.
Restaurants, cafes and shopping to open.
Home sales and auctions to reopen.
Personal training and swimming pools to recommence.
Stage 2: Most business reopens with physical distancing and hygiene
Gatherings of up to 20 people allowed.
More retail to open.
Organised sport to restart.
Gyms, beauty, cinemas and amusement parks to reopen.
Some interstate travel.
Additional clarification to come depending on how Stage 1 progresses.
Stage 3: All Australians return to work with physical distancing and hygiene
Gatherings of up to 100 people allowed.
All interstate travel to reopen.
Each State and Territory will chart their own roadmap and not every jurisdiction will enter Stage 1 at the same time. However, we should expect to operate differently for the long haul. To provide a yardstick, Chief Medical Officer Brendan Murphy says, "random hugging" and handshakes will be off the table for Australians for the next 10-15 months.
We can expect the States and Territories to provide an update on how they will enact the plan over the weekend and into early next week, with Western Australia Premier Mark McGowan announcing earlier today that they will release their roadmap on Sunday.
This plan follows the release of data which points to the economic costs of the restrictions – with every additional week we continue in lockdown costing the economy approximately $4b. In addition, there are 5 million employees now benefiting from the JobKeeper scheme. Coupling JobKeeper with Jobseeker, around half the Australian workforce is currently accessing some kind of government support. There is a strong imperative to reopen but reopen safely. In addition, the Government has tasked the COVID-19 Coordination Commission to provide policies and guidelines for businesses to operate safely in a COVID environment. We understand there will be 23 categories of businesses, each with their own advice.
Source: www.abc.net.au