Enter our Neighbourhood Scavenger Hunt and WIN!
Not sure what to do with the kids these school holidays? We've got you covered!
Enter our Neighbourhood Scavenger hunt to WIN a $100 eGift card!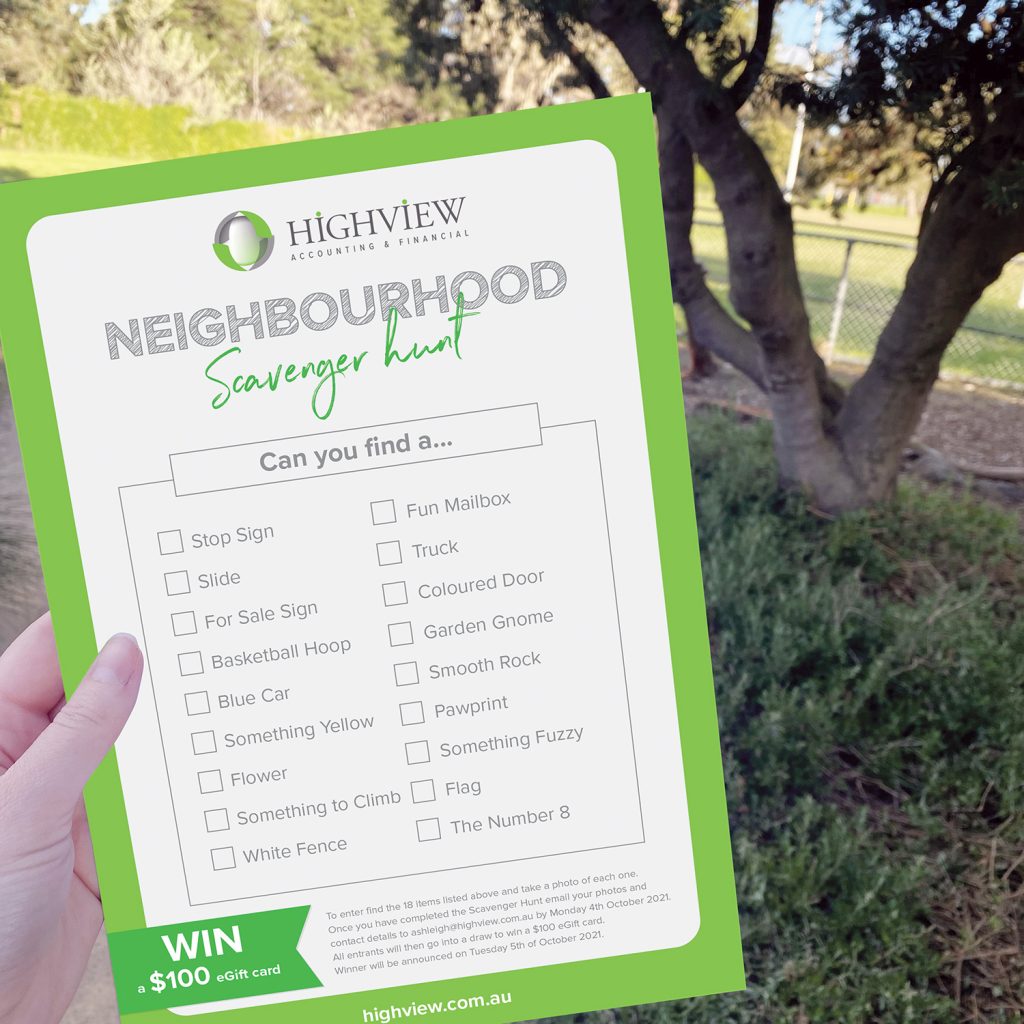 Simply download the sheet here or take a pic of it so it's on your phone. Then head out and hunt for the 18 items listed. Take a photo of each one. Once you have completed the Scavenger Hunt email your photos and your contact details to ashleigh@highview.com.au by Monday 4th October 2021. All entrants will then go into a draw to win a $100 eGift card. Winner will be announced on Tuesday 5th of October 2021.