EASY TAX – Individual Income Tax Returns via Email!
A message for our clients…
Weathering COVID-19 hasn't been easy – but tax time can be!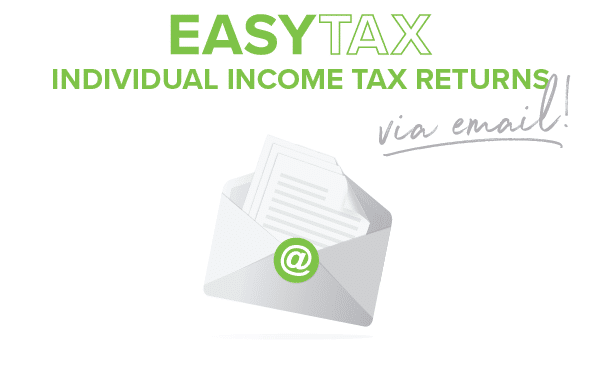 In response to COVID-19 we've taken measures to protect our clients & staff offering appointments via phone. If you don't feel a phone appointment is necessary for you this year, you can follow these simple steps to complete your tax with us via email.
STEP 1. Complete our Online Questionnaire & provide us with all requested documentation.

STEP 2. We will then process your Tax Return & email it back to you for signing, along with your invoice.

STEP 3. Once we receive your signed Tax Return & payment has been processed, we will then lodge your Tax Return with the ATO.
Complete our Online Questionnaire to begin.
Please note, this process does not change the fees charged for the completion of Individual Tax Returns by our team.
This is simply a change to the way we gather your information, prior to us completing the usual work involved in preparing & lodging your Income Tax Return with the ATO.
If you have queries regarding this process, please contact your local Highview office directly or email them via the email links below:

CRANBOURNE CLIENTS: tax@highview.com.au
PRAHRAN CLIENTS: jake@highview.com.au
MORNINGTON CLIENTS: sam@highview.com.au
RINGWOOD CLIENTS: ringwood@highview.com.au