Did you miss our 2021 Property Update Webinar? No stress! Play it back here!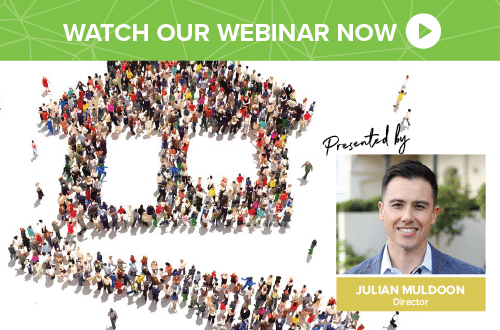 Last night our good friend Julian Muldoon, Director of 1Group Property, held a wonderfully informative 2021 Property Update for our clients via Zoom.
We had a huge turnout of listeners – after all – what topic could be hotter at the moment than Property!?
Julian discussed how the property market weathered the lockdown & why it's shaping up for a big year ahead. He spoke about the key focus areas for 2021 & how the multi-faceted COVID impacts have affected the market.
Julian discussed the key topics surrounding:
IMMIGRATION: WITH THIS ON HOLD, WHAT DOES THIS MEAN FOR PROPERTY?
THE RISE OF INTEREST IN REGIONAL AREAS.
THE RAPIDLY CHANGING SOCIAL TRENDS SUCH AS WORKING FROM HOME: HOW WILL THIS IMPACT THE PROPERTY MARKET?
HOUSES VERSUS UNITS: WHERE SHOULD YOU FOCUS?
CASH FLOW VERSUS GROWTH: GET INFORMED!
If you missed it, don't worry – we recorded the session. Click here to view it.