'Click for Vic' – Gets a 'Tick' from the team at Highview!

Victorians have a lot going on, and although we all have differing opinions on the state of emergency we find ourselves in right now, one thing we can all 100% agree on is the importance of supporting local now and well into the future!
A new initiative called "Click for Vic" has been launched by the Victorian Government to encourage Victorians to support their local producers, creators and businesses across the state. Consumers can enjoy a taste of Victoria at home by purchasing online – direct from chefs, artisans, makers and creators across Melbourne and Victoria.
Some of our team members at Highview have spent some time playing on the Click For Vic website, and can excitedly say, it's pretty awesome! From travel plans and inspiration (for when we can begin to venture out a little), to food for every palette and budget, as well as fashion and gift ideas, the site has been put together with great consideration making it easy for Victorians to support Victorian businesses. At Highview, we give a a big tick to the Click for Vic initiative and strongly suggest you check it out.
https://www.visitvictoria.com/clickforvic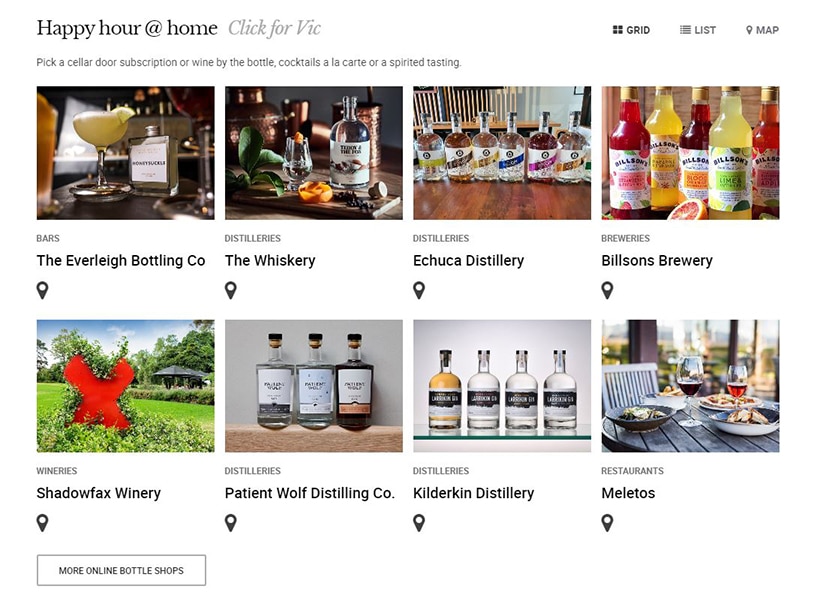 Here's a little more about the initiative written by Maja Djurdjevic for My Business online…
Premier Daniel Andrews has called upon Victorians to spend locally, announcing over the weekend a "Click for Vic" website and a major media campaign to support small producers that have been hit hard by the coronavirus pandemic.
"Without a vaccine, the coronavirus will mean we have to find new ways to innovate and adapt. But by Clicking for Vic, we can support these local businesses — all from the comfort of our own lounge rooms," Mr Andrews said.
"Buying local is always the best policy, but it's particularly important right now. By backing our local producers, we're also backing the jobs and communities they support."
By Clicking for Vic, Victorians will be connected to online offerings from the Victorian Country Market, Providoor, Co-Lab Pantry and many more.
Some of the state's best producers will also be highlighted in the campaign, including Sallie Jones of Gippsland Jersey, Nathan Cowan of Billson's Brewery in Beechworth and Gabrielle Moore of Sailors Grave Brewing in Orbost.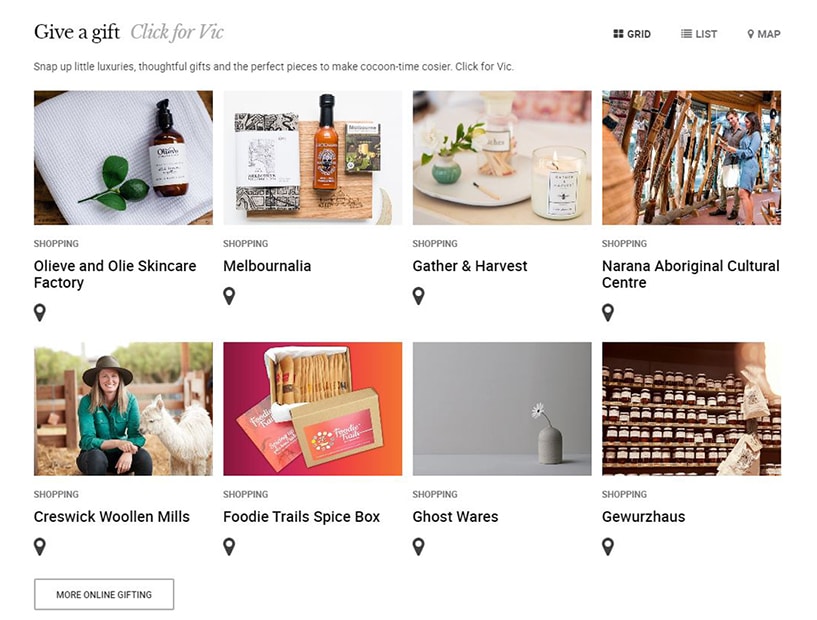 Over the weekend, Mr Andrews also announced a $1.5 million e-commerce and marketplace transition package to help Victorian farmers and producers to diversify into online markets by providing training and support to help them build a sustainable online presence.
The state's support for small producers has been welcomed by the Australian Small Business and Family Enterprise Ombudsman, Kate Carnell, who has encouraged consumers to carefully consider where their spending is going.
"This is a great initiative by the Victorian government, and a timely reminder that it has never been more important to spend locally," Ms Carnell said.
"I know things are difficult across the board for a lot of people at the moment, and many don't have a lot of spare cash to spend.
"But it is really important that we think carefully about where the money we do spend is going. What might seem like a small amount can make all the difference to a small business deciding whether to open tomorrow or just making sure they can pay their bills."
Recent analysis by Deloitte Access Economics suggests that as much as 10 per cent of Australian small businesses may be forced to close when a number of supports cease at the end of September.
"The Deloitte numbers are really sobering, and should be seen as a wake-up call about what we stand to lose," Ms Carnell said.
"The federal and state governments have provided unprecedented support to businesses, but there's no doubt that more can be done, and the communities that rely on and enjoy these businesses need to do what they can to ensure their businesses survive."
Ms Carnell also reiterated calls for the government to mandate payment times to small business in the wake of large businesses pushing payments to small business out to as much as 180 days.
"I continue to be disappointed in large businesses extending payment times to small business through this period," Ms Carnell said.
"I have made it clear previously that mandating payment times to small business is the only way to fix this problem, and there has never been a more important time for the government to ensure small businesses get paid on time."
Source: My Business Online
Source: www.visitvictoria.com/clickforvic