Buy Now + Pay Later = a match made in heaven?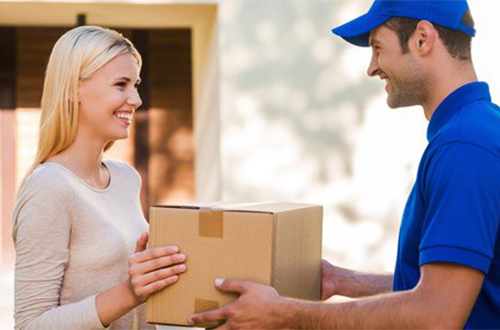 Buy now, pay later – sounds like a dream come true, right? We unpack the ins and outs of this new wave of digital payment methods.
Digital pay later services like AfterPay, OpenPay and ZipPay have emerged as a game changer for shoppers looking for an innovative approach to payment solutions – but how do they work and are there any risks?
For starters, they let you buy what you want and instead of paying the full amount at the time of purchase, you make regular interest-free payments to a third party payment gateway in instalments.
Once you've registered with a pay later provider, you do your shopping, and when it comes to payment, you select the 'pay later' option. Unlike a traditional 'lay-by' concept, you actually get your item upfront.
Rather than charging interest to consumers, the pay later providers charge the retailers a small fee on each transaction. Retailers enjoy the service because it makes it easier for shoppers to buy their products. What they spend in fees, they hope to make up in increased sales.
The obvious benefit for consumers is immediate gratification, but are there any hidden risks?
Consumers may incur a small plan management or account fee to use the services and fees will vary depending on your provider. Missing an instalment can also result in a fee, and if you fail to make repayments within a specific timeframe, more fees may be charged. If you miss all your repayments, you could end up paying significantly more than the original price of the item/s. The terms and conditions vary between operators, so other fees may apply.
Because consumers enter into an arrangement with a third party and not the retailer, things can get murky when returning items, or if a complaint or dispute occurs.
Although not a traditional form of credit, using pay later can still affect your credit rating. This is one of the more significant risks of these services. Some operators say they reserve the right to conduct a credit history check, so if you fail to make repayments, you may be reported to a credit reporting agency.
The consumer protections under the National Consumer Credit Protection Act 2009 typically don't apply to pay later arrangements. The concern for consumer groups is that these operators aren't obliged to check if you can actually afford to make repayments. As a result, the government and consumer groups have been agitating for reforms for all unlicensed financial service providers, and to look into more responsible lending practices.
Ultimately, these services can help people prudently manage their shopping – you've just got to keep yourself in check and not go overboard.
Source: Written by Charles Azzopardi – Private Client Adviser for SuperInformed magazine – February 2019