BE WARNED: ATO phone call scam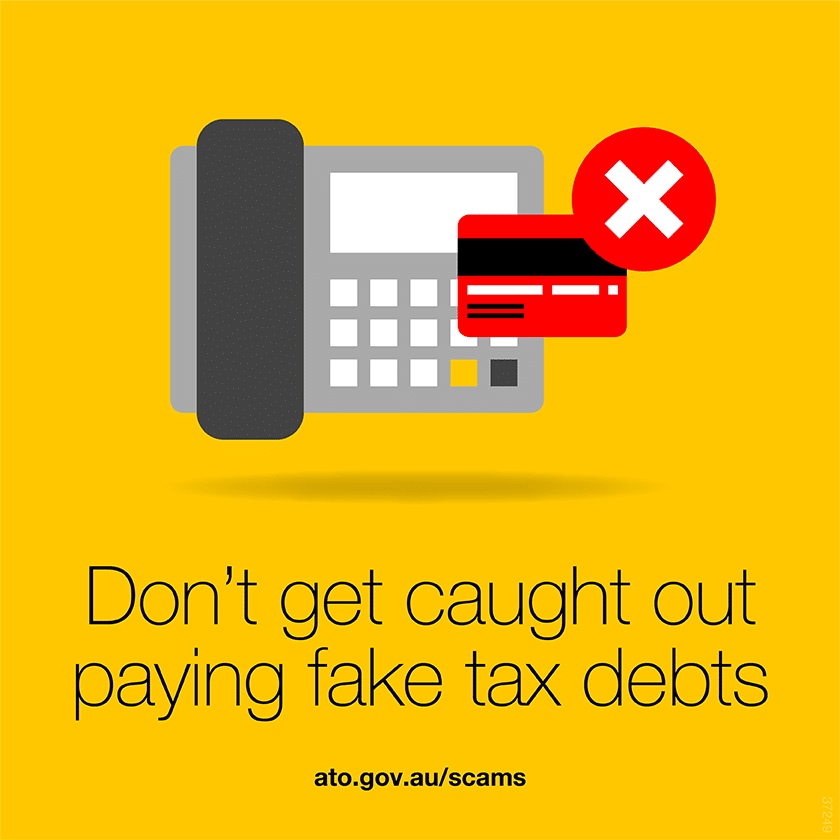 🚨 SCAM WARNING 🚨
WHEN IN DOUBT, HANG UP!
DO NOT make any payments to the ATO, or anyone on behalf of the ATO, please speak with your Highview Accountant FIRST.
With tax time over, be on high alert for phone calls demanding the payment of fake tax debts. Stay vigilant and warn your friends and family so they don't get tricked.
Be suspicious if someone contacts you demanding payment NO MATTER WHERE THE CALL COMES FROM. Scammers have sophisticated tactics, and can 'steal' or 'spoof' phone number IDs to look like the call is coming from a valid source.
Remember, the ATO would never:
🚫 Request the payment of a tax debt via prepaid gift cards (eg iTunes or Google Play)
🚫 Ask for direct credit to be paid into a personal bank account or via an ATM…
🚫 Demand immediate payment, use aggressive behaviour, or threaten you with arrest or deportation.
These are typical scammer tactics!
If you're unsure about a call you receive, hang up immediately and contact your Highview Accountant directly or the ATO Scam Hotline on 1800 008 540 to check if the call was legitimate or to report the scam.
Find more info at www.ato.gov.au/…/…/identity-security/verify-or-report-a-scam