4 things SME owners should do before Christmas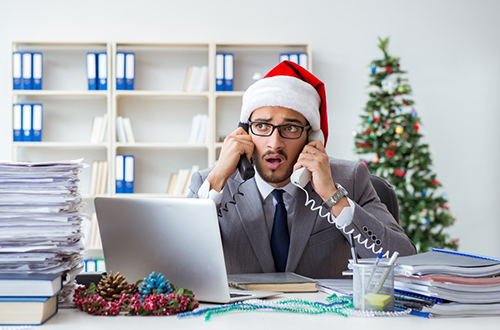 With almost three-quarters of SME owners reporting significant stress over the Christmas period, a chief executive officer has offered up four tips on how to combat the load.
According to research by Prospa, 73 per cent of SME owners have expressed that business concerns prevent them from relaxing during the holiday period. Further, CreditorWatch data has shown a spike in SME insolvencies during February/March, linked to slow payments and poor trading conditions over December/January.
"While many Australians get to switch their out-of-office replies on and kick back by the beach, the Christmas experience can be far different for SMEs, full of cash-flow concerns and bottom-line blues," CreditorWatch CEO Patrick Coghlan said.
"With less than 70 days until Christmas, it's time for businesses to start preparations for the busy season so they can stress less during the holiday period."
Here are four things Mr Coghlan recommends every small business to do before the festive season:
1. Undergo a data wash
"It helps to understand and update all the data around the entities you're dealing with, customers and suppliers."
2. Communicate with customers
"Let customers know your operation times, especially if you plan to stay open during traditional periods of closure."
3. Stock up for 2019
"Make time to plan for January, taking advantage of discounts on bulk purchases at the end of the year."
4. Cover yourself for the unexpected
"The holiday season can be unpredictable, so have assurances for things like extra stock or staff."
Source: article written by Emma Ryan for mybusiness.com.au