Meet Nadia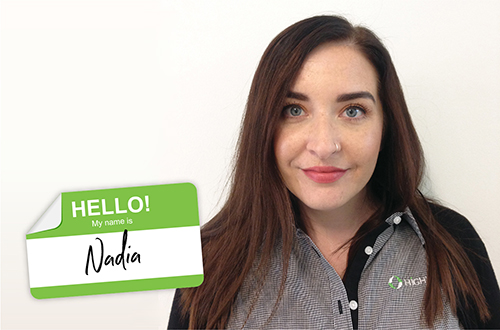 Nadia joined the team at Prahran in September 2018 and has settled into her role with ease. Her previous reception experience of 7+ years at a busy conveyancing firm put her in great stead to handle the fast-paced administration role at Highview. Nadia spent some time prior to starting at Highview studying Beauty Therapy, but found her passion was thriving in an office environment – "Being back to what I do best, which is working in an office has been wonderful… I enjoy the ongoing interaction I have with people in my role, and the work varies every day, so it's always interesting" says Nadia.
Nadia is passionate about learning and believes that knowledge is power. She's lives a plant-based lifestyle and enjoys yoga and meditation to help calm her mind and body and keep herself in the present moment.
Nadia (or Nadi as her friends and family call her) grew up in Frankston, and now resides in Beaumaris. She adores her close-knit family, and last year enjoyed the exciting arrival of her gorgeous niece Lily, becoming an Aunty for the first time.
Choosing Highview as a potential employer was an easy decision for Nadia "The values Highview offered as an employer was something that really appealed to me. I feel like I've hit the career jackpot here. Seeing all the Business awards we have won since I started gives a huge sense of workplace pride." We're so humbled to hear such wonderful words come directly from our employees.
May your future at Highview shine bright Nadia, welcome!