Get to know our Finance team.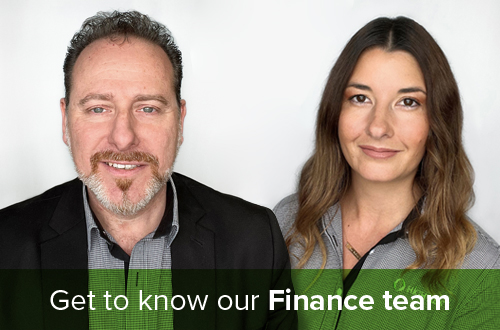 Renato & Heidi bring a level of expertise & knowledge in the finance sector that our clients will benefit from greatly. We're so pleased to have them within the Highview team looking after our clients finance needs.
Meet Renato
Renato Mastromanno is Highview's Principal Finance Broker. He is highly regarded in the local business community & has worked within the Banking Industry for 37 years, operating across branch networks between & in business banking.
His banking history has provided experience in Personal & Business Financing via engagement with clients across various segments & industries, such as accountancy, agriculture, childcare, construction, design, engineering, extraction & excavation, hospitality, import/export, legal practices, manufacturing, property development & investment, retail, transport & wholesale.
Highview has had a professional relationship working with Renato for 20+ years, so he is not a new face to our team & has spent years establishing our trust & the trust of our clients. He's assisted many of our clients successfully with all forms of loan solutions. His expertise has enabled Highview clients to get well-rounded informed advice, that is tailored to their specific financial needs. Renato assists clients to choose the right loan product from Highview's range of reputable lenders & strives to get the most competitive choices possible. Renato's industry experience & knowledge makes what can be an arduous process, one that is simple & easy. Renato's service excellence & skills will give you confidence that the research has been thorough & you're getting the most suitable loan option for your circumstances.
Of utmost importance to Renato is his key focus on building long-term client relationships. He takes the time to truly & thoroughly understand clients' personal & business needs to ensure success in achieving milestones & establishing best possible solutions to compliment those varying needs.
Renato's warm, professional & patient attitude is a pleasure to work with. He's a family orientated father of two grown children, daughter Stephanie & son Joseph. Living with his wife Cathy in Rowville, Renato's idea of a weekend well spent is having his family over for a home cooked meal – slow cooking a brisket or ribs in the smoker is his specialty!
Meet Heidi
Heidi Greene joined our team in January 2022, working as our Finance Associate alongside Renato Mastromanno, Highview's Principal & Finance Broker.
Previously Heidi worked as a Branch Manager for one of the big four banks until our Highview Partner Darren Crowther (who's been her Accountant for 10+ years) mentioned the growth of our Highview Finance Team, which intrigued her. After looking at the role we required, she was convinced it was time for her to make a change & take on the challenge!
Heidi lives in Patterson Lakes with her husband Matt, two children Isla & Hudson & her fur baby Lily.
Family & friends are the most important part of her life, "I feel blessed being a mum. My kids bring so much happiness & surprises. I'm looking forward to a family holiday in the next 12 months too, I'd love to travel on boat around the Great Barrier Reef together!" said Heidi.
Heidi's warm-hearted, friendly attitude is a pleasure to have within our team & we are excited to have her extensive customer focused skills from her retail banking career at Highview to enhance our clients' experience & financial well-being.