Coronavirus causing financial uncertainty.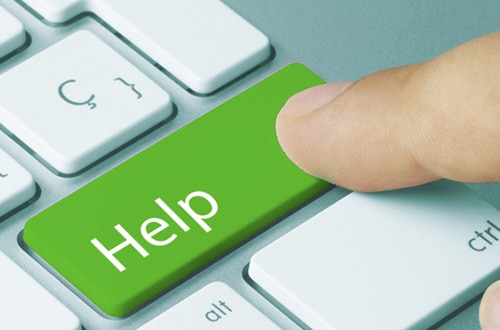 Here's what you can expect from a Discovery Meeting with one of our Financial Planners.
The uncertainty caused by the recent Coronavirus outbreak has caused many people to begin having concerns about their financial situation and the direction it's heading in. You or your family may be considering seeking financial advice but are unsure how to begin the process.
Seeking Financial Advice can seem like a daunting proposition at first and to simplify things Highview breaks down the process into clear and concise steps. The first of these is a 60 to 90-minute consultation with one of our financial planners called the Discovery Meeting.
The aim of the Discovery Meeting is for us to gain a deeper understanding of your situation, and your individual goals, needs and objectives over the short, medium and long term. During the meeting we will discuss and review key aspects of your financial plan such as your budgeting, assets and wealth goals, debt and debt management plans, superannuation, retirement plans and risk protection strategy.
Understandably this can seem intimidating at first, but our financial planners are friendly and approachable, and our discussions do not involve judgement of anyone's financial circumstances. We understand that people have walked different paths in life and have uniquely different goals and aspirations going forward. With this view we seek to tailor our financial advice to help you achieve what youwant out of life.
The cost of the Discovery Meeting is $180 + GST, and our ethos ensures that this is a consultative meeting, and not a sales driven one. As advice must be researched and properly prepared, we cannot provide personal advice during the Discovery Meeting, but we will be able to highlight issues to be considered and potentially explore a number of different options, so it does help if you come prepared and bring all requested items with you.
The Discovery Meeting also aims to provide you with more clarity and insight into where you stand financially in relation to your goals. You may find that our discussions are adequate for your needs and you are under no obligation to take things any further. Where advice is required our discussions will have revealed the 'scope' of the advice required to resolve the areas of need identified and you will be presented with a fixed price quote for proceeding any further.
Should you elect to proceed with us further, a Terms of Engagementis signed, and the next step is for us to begin our research and prepare the advice unique to you which is then presented to you on a Statement of Advice document in a following meeting.
Please contact the Financial Planning team or your Highview accountant about booking in a Discovery Meeting with one of our Financial Planners. There's no better time than now, to solidly understand your financial position and how your daily actions may be impacting this.
Article written by D'Avery Pillay, Financial Planner, Highview Accounting & Financial.